Southfin Southern Poke hopes to open its second Baton Rouge restaurant on Corporate Boulevard less than a year after first starting the business.
Southfin, which specializes in selling tuna and salmon over bowls of rice, noodles and greens — kind of like a sushi bowl — is set to go before the city-parish Planning Commission on Jan. 16 to rezone 7474 Corporate Blvd. Suite 206 to allow for alcohol sales. The space in Courtside Crossing is currently occupied by Popcorn Bistro, which will close after the first of the year.
Trey Williams, who operates Southfin, said he hopes to have the restaurant open by mid-February, in time for Lent. "It's ambitious," he said.
+10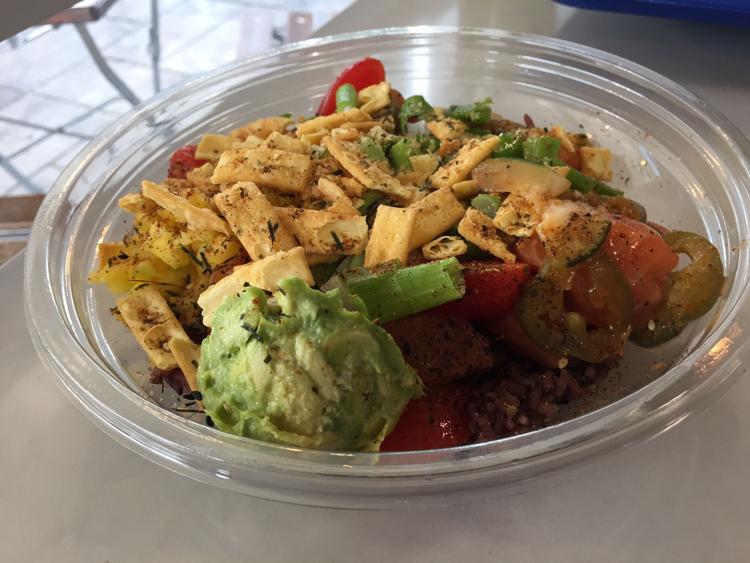 Restaurant review: Southfin's poké, a Hawaiian raw fish salad, finds its spot in Baton Rouge
When the Southfin Southern Poké restaurant concept was announced a few months ago, I was skeptical.
The new location is about 1,650 square feet, the same size as the Southfin at 4321 Perkins Road that opened in March. Williams said both restaurants will have the same menu.
The Corporate Boulevard location was selected because of the businesses in the area, along with the closeness of neighborhoods such as Bocage and Old Goodwood, Williams said. "We feel like the demographics here are exactly what we are looking for," he said.
Plans are to have about 10 to 15 employees at the Corporate Southfin location, Williams said.
...
Read more