If Congress can't rouse itself to reauthorize the Children's Health Insurance Program soon, a lot of kids will lose out.
So, it turns out, will states — including Louisiana, which really doesn't need any more budget challenges than it already has.
The popular program expired on Sept. 30, and while both parties say they're all for continuing it as is, an entirely predictable fight about how to pay for it has led to just as predictable a partisan standstill. Meanwhile, states are running out of money at different rates to pay the program's costs; Louisiana has enough to get through February.
If that happens, the most immediate impact wouldn't be on the majority of recipients, but on the state's bottom line.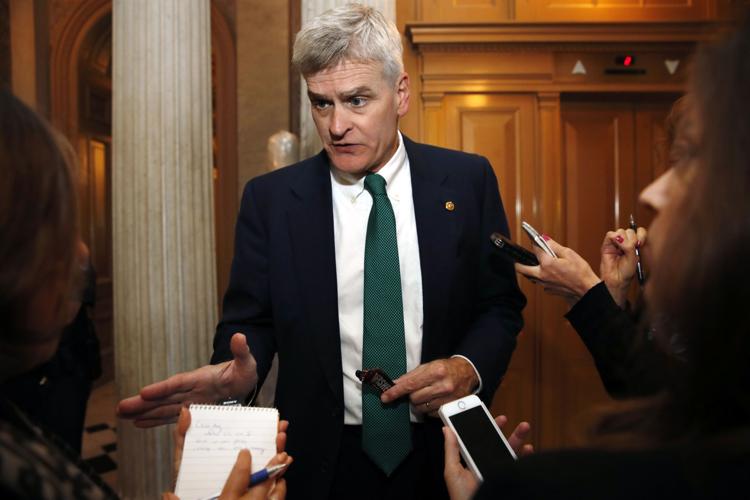 Stephanie Grace: If Congress can't even pass health care for children, what can it do?
After failing to repeal the Affordable Care Act or pass just about any other legislation of …
Louisiana would need to find an additional $30 million for the rest of the fiscal year and $110 million per year going forward, according to the state Department of Health. That's because, even if the feds don't pay, the state is legally required to still cover about 114,000 children through 2019. The potential hit is particularly severe because the federal government reimburses over 97 percent of the state's cost for CHIP, compared to 63 percent for traditional Medicaid (not including Medicaid expansion under the ACA, which is reimbursed at a much higher rate).
More than 6,000 kids and expectant moms would lose coverage, though, and the state is currently notifying those families of the possibility.
It's worth noting that this is a program that doesn't just cover low-income people, but also reaches up into the middle class. Families of four can make up to just over $53,000 a year and still qualify for free care for children up to 19. If that family makes up to just under $63,000, it can get coverage for a nominal premium.
This may be why politicians say they care so much about protecting it. We're still waiting to see if they care enough to protect it.
...
Read more