'Tis the season for office parties, packed malls and high-stakes football, as usual. But for the first time in modern New Orleans history, 'tis also the season to let bygones be bygones.
The late-November mayoral election, moved back for the first time this year from the traditional early March, has launched an apparent era of good cheer among politicians who haven't always seen eye to eye.
Mayor-elect LaToya Cantrell and Mayor Mitch Landrieu, who didn't make an endorsement, are pledging cooperation and communication throughout the long transition period, even though they haven't always exhibited those qualities during Cantrell's time on the City Council.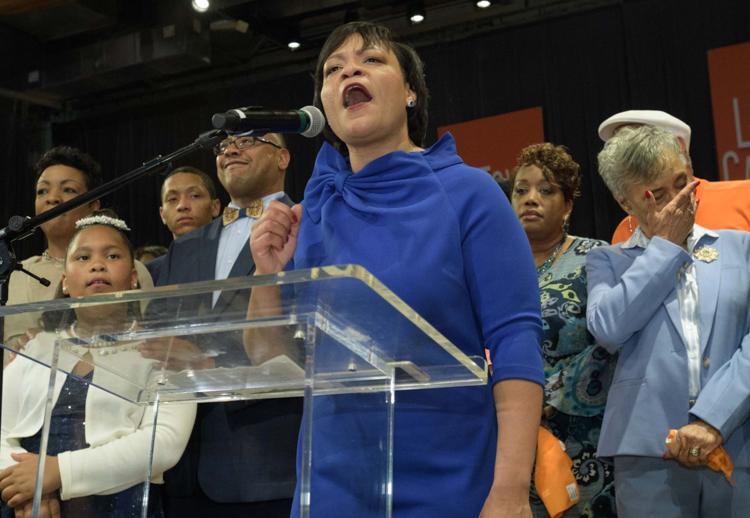 Mitch Landrieu prepares 'organized and seamless transition' for New Orleans mayor-elect LaToya Cantrell
When she takes office in May, incoming New Orleans Mayor LaToya Cantrell will have two thing…
And U.S. Rep. Cedric Richmond took to the House floor last week to declare his "extreme joy and excitement" that Cantrell, the city's first female mayor, will guide his home town into its fourth century.
Richmond's brief remarks served as more than recognition of Cantrell's big victory. They also amounted to an olive branch. Richmond strongly backed Cantrell's vanquished runoff opponent Desiree Charbonnet, and several of his close associates helped guide her campaign.
Cantrell's 20-point win can't help but reflect on Richmond's political sway among his constituents. Same goes for the loss of two council incumbents with ties to Richmond, Nadine Ramsey and James Gray.
Richmond's gracious remarks in Washington recognized that it's time to put all that behind him, at least as Cantrell gets started.
They may also be an acknowledgement of something else. As chair of the Congressional Black Caucus, he remains a powerful figure in Washington. But back home, he could use a few new friends in high places.
...
Read more