The Advocate reported Sean Payton tweeted statistics from the New York Times that "more Americans have been killed by firearms since 1968 than American soldiers on the battlefield in all wars." That may be true as for as it goes.
The above statistic includes death by suicides. "Two-thirds of gun deaths in the United States every year are suicides. However, the next-largest set of gun deaths — 1 in 5 — were young men aged 15 to 34, killed in homicides. These men were most likely to die at the hands of other young men, often related to gang loyalties or other street violence. And the last notable group of similar deaths was the 1,700 women murdered per year, usually as the result of domestic violence. Far more people were killed in these ways than in mass-shooting incidents, but few of the popularly floated policies were tailed to serve them," according to Leah Libresco, a statistician and former news writer at Five Thirty-eight, a data journalism site.
The devil is in the numbers and the agenda of the reporter.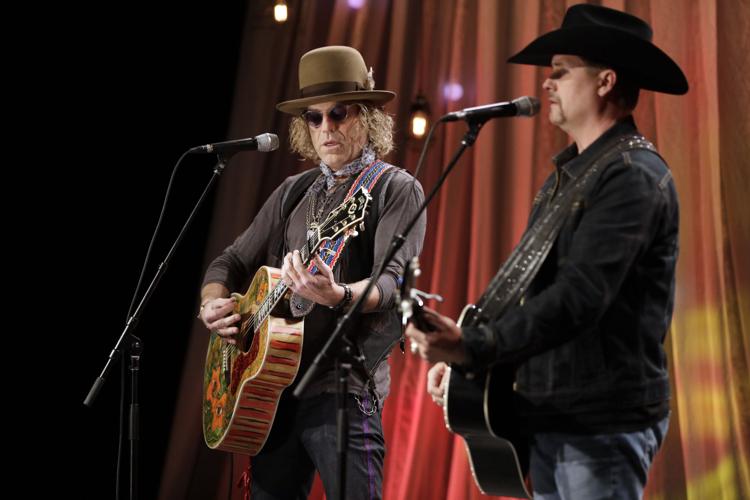 Buy Now
FILE - In this Dec. 13, 2016 file photo, Kenny Alphin, left, and John Rich, right, of the country music duo Big & Rich, perform a song during a taping for Dolly Parton's Smoky Mountain Rise Telethon in Nashville, Tenn. The mass shooting at a country music festival on Oct. 1, 2017, has rocked the tight-knit community of country musicians, but even in the renewed debate about gun control, many of those musicians have not weighed in, with a few exceptions. Country duo Big & Rich, who have performed at NRA sponsored events, were at the festival just hours before the shooting started. They said it wasn't the weapons that were the problem, but the man using them. (AP Photo/Mark Humphrey, File)
Associated Press file photo
Charles Barrow
chemical engineer
Baton Rouge
Texas gunman checked each aisle, shot crying babies at point-blank range, survivors say
...
Read more