After a dreary month of accusations over credit card usage, political hangers-on and more, voters in New Orleans can be forgiven for thinking that the runoff contest to be the city's next mayor is about nothing — or nothing of substance, anyway. And to a certain extent, they'd be right.
Neither City Councilwoman LaToya Cantrell nor former Municipal Court Judge Desiree Charbonnet has staked out any wildly ambitious policy positions or declared anything the other proposes flat-out wrong. And they agree that the major challenges they'd face in office are getting a handle on crime, finally fixing a deeply dysfunctional Sewerage & Water Board, increasing affordable housing and expanding economic opportunity.
That doesn't mean they don't bring at least a few disparate ideas to the mix.
+2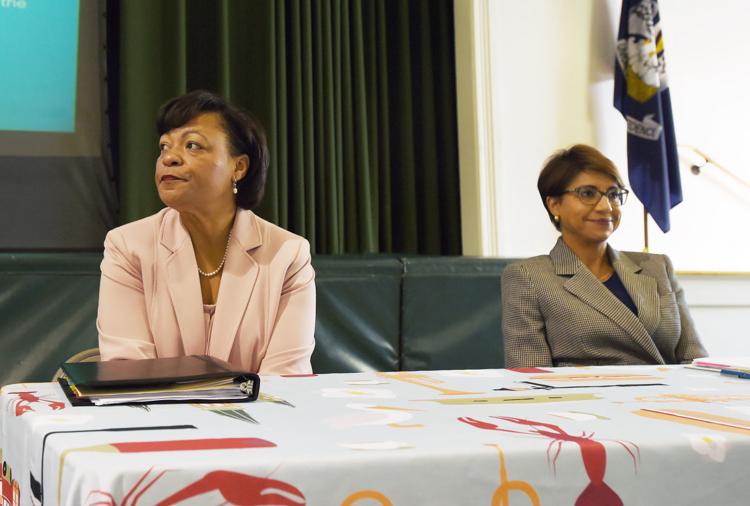 How will Cantrell or Charbonnet run New Orleans if elected mayor? See where candidates stand on hot button issues
Normally, a runoff is an opportunity for candidates to distinguish themselves from their opp…
In a story that ran in Monday's Advocate, reporters Jeff Adelson and Jessica Williams teased some of the differences between the two candidates' platforms.
One is that Cantrell proposes a registry of all rental properties and would mandate regular inspections as a tool to keep slumlords from taking advantage of tenants. Charbonnet opposes the idea and instead proposes a call-in line for tenants with complaints.
Cantrell would immediately eliminate traffic cameras, while Charbonnet would keep them until they can be replaced by live New Orleans Police Department enforcement.
Cantrell would be open to imposing a drainage fee on nonprofits that don't pay property taxes to pay for much-needed repairs. Charbonnet says she'd wait until trust in the water board is restored.
And Cantrell would push to make the quasi-independent board, on which the mayor serves as president, a part of city government, a change that would require approval by the Louisiana Legislature. Charbonnet is concerned that this could affect the city's bonding capacity. She wants to keep the board separate for now but vastly improve interagency coordination.
So for anyone out there who's hoping to make a decision based on policy, they've got at least some material on which to base their choice.
Still, the areas where the candidates agree overshadow those where they have differences. Both Cantrell and Charbonnet are against privatizing the Sewerage & Water Board, which would require a vote of the public, and for hiring engineers and other experts to run it. Both want to conduct a national search for police chief and promise to give their chosen leader more autonomy. Both would consider updating a new law governing short-term rentals on sites such as Airbnb to require renters to have a homestead exemption.
There are also plenty of areas where what they propose is vague, or uncertainly financed.
That's probably why so much attention has been on other things. One is whether it's better to elect someone who's already worked on city budgets as a council member or one who's managed a court as chief judge. Another is whether the city's next leader should have a background in grass-roots neighborhood work, as Cantrell does, or a longer track record in public office like Charbonnet. A third is how the next mayor should carry herself; one observer at a recent forum described it to me as a choice between passion (Cantrell) and polish (Charbonnet).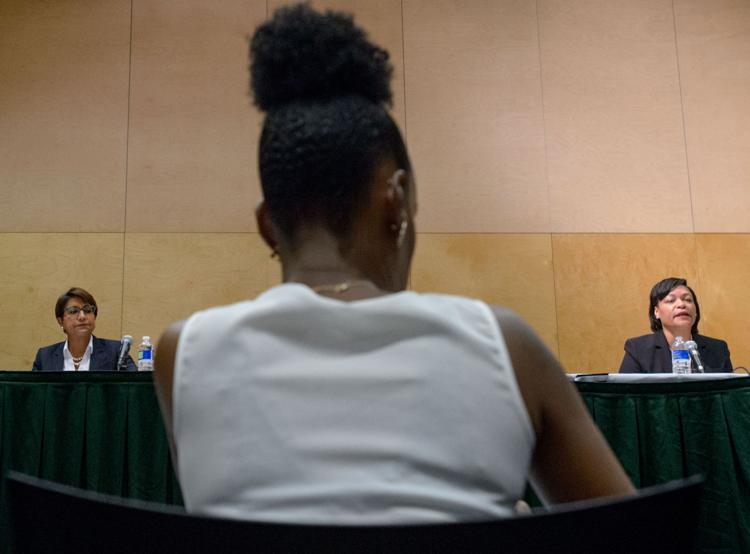 Stephanie Grace: New Orleans mayor's race becoming a race to the bottom
The New Orleans mayor's race has never been particularly inspiring. Last week, though, it to…
+2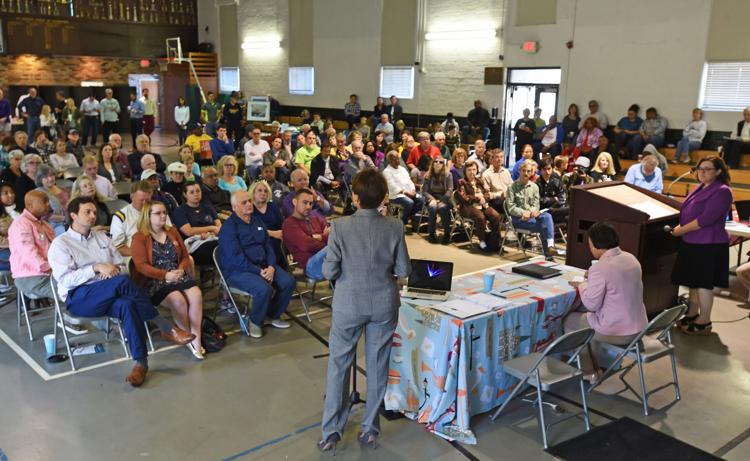 Cantrell, Charbonnet give few surprises at Lakeview mayoral forum; voters express uncertainty in choice
Nearing the end of a long campaign season, mayoral candidates LaToya Cantrell and Desiree Ch…
And then there's the not-at-all trivial question of which candidate voters should trust. This, of course, is where all those attacks we've been hearing come in.
By focusing on some of Cantrell's questionable spending on her city credit card, Charbonnet and her supporters are arguing that her opponent can't be trusted to oversee the city spending responsibly (at a recent forum, she said repeatedly that there'd never been questions over her financial oversight).
By zeroing in on some of the controversial people around Charbonnet, some of Cantrell's backers are hinting at her lack of independence and have even floated the idea that she'd run a pay-to-play operation. Also perhaps problematic for Charbonnet is her support from divisive District Attorney Leon Cannizzaro.
This is as legitimate a reason to choose one candidate over the other than any, certainly when the issue differences are so marginal.
If only there were a more positive way to frame this particular debate.
...
Read more