U.S. House Majority Whip Steve Scalise has endorsed Joseph Lopinto in the race for Jefferson Parish sheriff.
Scalise, the Jefferson-based Republican, announced his endorsement Friday at the Old Metairie restaurant Porter and Luke's.
Scalise said the experience Lopinto has accumulated in two different stints at the Sheriff's Office — divided by an eight-year tenure in the state Legislature — make him qualified to become Newell Normand's elected successor.
Scalise added that Lopinto would be able "to bring the Sheriff's Office to the next level so we can counter the violent criminals and drug activity that threaten our safety."
Normand appointed Lopinto, 41, to be his chief deputy before Normand's unexpected retirement this summer. Lopinto, by law, then automatically became interim sheriff.
Already endorsed by Normand, Lopinto will hope the powerful Scalise's backing will help him make up ground against retired Sheriff's Office Col. John Fortunato, 66, who is the agency's former longtime chief spokesman and has launched a campaign for Normand's old post with a considerable amount of momentum.
A recent UNO poll found Fortunato's support at about 44 percent, after a four-decade career at the Sheriff's Office as well as years of addressing the public about some of the agency's most high-profile cases.
The former state House of Representatives member Lopinto registered 19 percent in the poll. The poll found 37 percent of those surveyed were undecided on whom to support.
Among various ties that Scalise and Lopinto share is their friendship with the family of influential state House Rep. Cameron Henry, R-Metairie.
Lopinto and Henry were allies in the state Legislature, and Henry's brother, Charles, is Scalise's chief of staff.
Cameron Henry was also Scalise's legislative aide when Scalise was previously a member of the state Legislature. Cameron Henry took over Scalise's state seat when Scalise left for Congress.
Lopinto and Fortunato are both registered Republicans.
Scalise's endorsement of Lopinto is among the first that the congressman makes since he was shot and critically wounded while he played baseball near Washington D.C. in June.
The primary in the sheriff's race is set for March 24. The three-day qualifying period is set to begin Jan. 3.
This post was updated to clarify how Lopinto became interim sheriff.
+8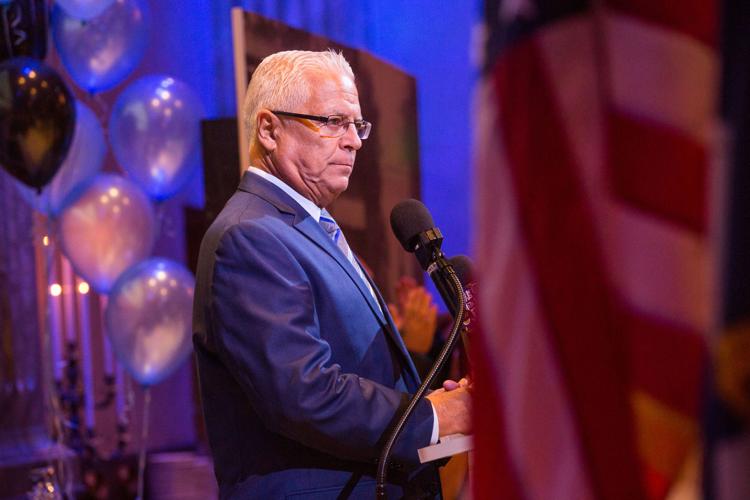 Fortunato on launch of Jefferson Parish sheriff campaign: 'I believe in elections, not coronations'
John Fortunato, the longtime Jefferson Parish Sheriff's Office spokesman, kicked off his campaign for sheriff Thursday evening, portraying him…
...
Read more